Poetry – 200 Words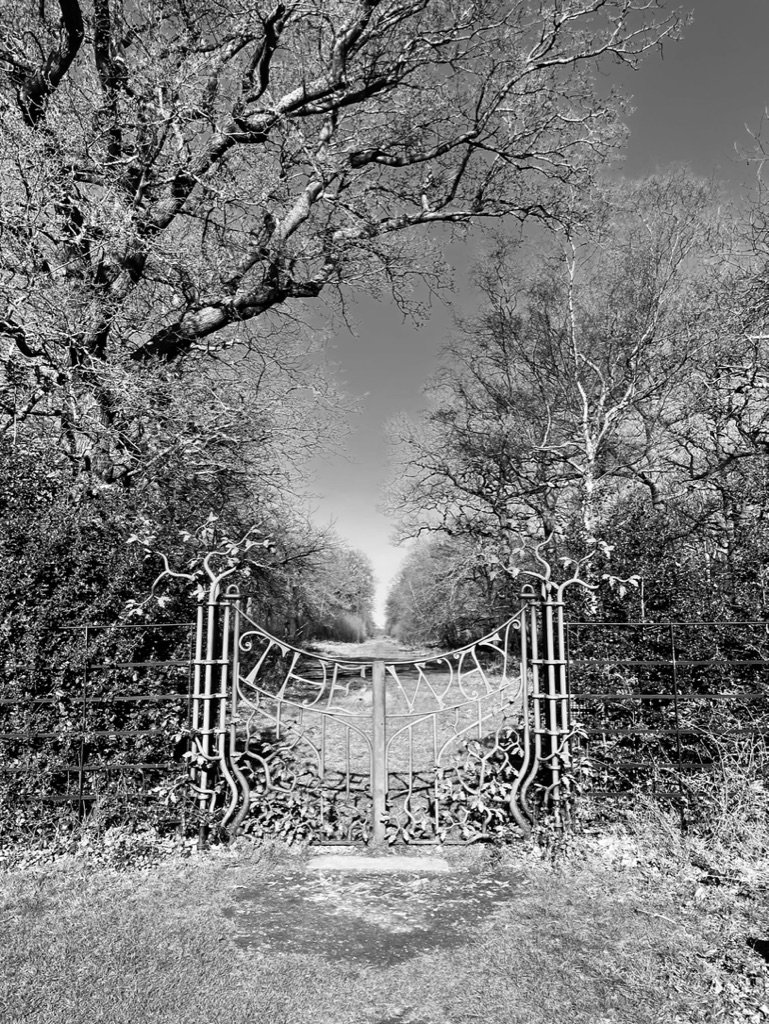 ---
The Message

From my fragile grasp both taken,
Dreams and aspiration,
A frozen life without another,
Choices made and I'm forsaken.
A thin jacket and woolly jumper,
Wrap my body's senses duller,
I lace-up boots and strut.
Leaving my flat in a deep stupor.
Town streets, chilled and frosty.
Silent, muted, and empty,
Like my heart,
Struggling to beat with energy.
Those I see mind their own,
But trees greet with leaves un-grown,
At the edge of town country park,
I shuffle in, accepting fate and walk alone.
Along grey gravel pathways, I dream,
Betwixt herds of deer snorting steam,
An unknown, predetermined route,
Over fallen trees, a smoky frozen stream.
Tramping feet on iced puddles slip and skate,
Hours without the certainty of fate,
Body chilled, numb fingertips and toes,
Lost, I approach a tall, enchanting gate.
Rattling metal links echo a clunking din,
Secure lock and chains permit no way in.
Holding on, I fall to my knees,
The metal bites into my palm's skin.
From my phone a text ping ricochet,
"I'd love to," and emotional disarray,
Pulling myself up, the gate creaks open.
My destiny, this must be The Way.
---
192 Words.
Edited from an Original Post on:
Scribblers Forum – Flash Poesy 281
Image by The Author